UPCOMING SHOWS ~ FOR FULL SHOW DETAILS INCLUDING ONLINE TICKETING INFO CHECK OUR gigs page.
Fri 2nd July 2010 ~ The Betsey Trotwood, London / England :» + Sarandon + Humousexual
Sat 3rd July 2010 ~ The Chameleon ~ Long Row, Nottingham / England :» + Sarandon + Alberto Veto
Sun 11th July 2010 ~ Star and Shadow Cinema ~ Newcastle, Midlands / England :» Cannanes (live) + Johnny Valentine (live) + Screening of the documentary Short Poppy Syndrome
Sun 25th July 2010 ~ Indietracks Festival ~ Ripley, Derbyshire / England :» w/ lots of other bands (check the gigs page for link to festival website)
Well it has been a while: without a doubt the longest break we've had between newsletters yet. We'd like to thank everyone who's signed up in the last couple of years and those who have re-applied to be on the list (no doubt thinking we had either ceased to exist or deleted our address book again!). The time since our last tour seems to have gone fast but as you can see we haven't been totally idle. We look forward to our 2nd tour of England and hope to be playing live a bit more when some of the current recording projects are completed. Many thanks to Simon Williams and Craig Wilson for putting the UK shows together for us at such short notice
US MEXICO TOUR AND WORLD PREMIERE OF ~ SHORT POPPY SYNDROME: A CANNANES DOCUMENTARY

June 1999 ~ Fran/Explosion/Stephen ~ May 2008
As many of you might remember in 2008 when we sent out our last newsletter! we were setting off on a tour of the Eastern States of the USA followed by two shows in Mexico.......... After a very rock-n-roll couple of days in LA staying on the Queen Mary (like being in a hotel you don't want to leave) we set off to drive across the whole bottom of United States. After an all too brief visit to indie rock HQ near Flagstaff Arizona (Anderson/Turrell gang), got to see lots of amazing sights heading east like petrified forests and meteor craters, bought a guitar in Jackson Mississippi etc.. and visited Cape Canaveral in Florida, these were just a few of the highlights. All of the shows had their own particular sparkle - Florida a total treat, St Louis very fun, Cincinnati a personal favourite and playing the Hyde Park Art Gallery in Chicago with the Goblins ..the lovely Union Pool (Williamsburg: NY), the house party in umm North Carolina (? ) - and meeting the delightful Craig... As always spending time with Explosion Robinson is one of the most worthwhile activities a human being can engage in; we also spent a week recording at his amazing Studio Complex which was both very productive and fun, the finished product is most likely to be rather good! Mexico was extraordinary - Benjamin and Angel organised a feast of experiences for the senses and we dined on the finest foods, drank the finest tequilas, mescal and pulque, played in amazing venues - the outdoor Garage in Monterrey and the roof bar of the Spanish Cultural Centre looking down on the Zócalo in Mexico city, visited Trotsky's house and Teotihuacan pyramids. FJG fell in love with Mexico and we are hoping to return next year to record an album. Due to a seemingly endless series of distractions since the tour we still haven't gotten around to putting up a proper tour diary for this trip but still totally intend to, in the meantime here are a few photographic highlights. So many people to thank but not now...
Post show Photo Op with the Chic-A-Go-Go Crew ~ Chicago 2008
(Below) Some tour highlights and oddities
RETURN TO NEWCASTLE:
On 23 rd of May 2008 ~ in Newcastle United Kingdom ~ The Cannanes' documentary Short Poppy Syndrome finally had its world premiere at the Star + Shadow Cinema. In an evening of Documentary + short films. Craig Wilson curated this exciting addition to the Cannanes oeuvre titled Dirty on the shovel: A Cannanes retrospective on film........
On 11th of July 2010 The Cannanes will be returning to Newcastle for the third time, this time in the flesh for a live show w/ support from Johnny Valentine & a re-screening of the Short Poppy Syndrome documentary

NEW & RECENT RELEASES:
We have a new song coming out on a compilation CD on Make and Mend Records in preparation for Indietracks Festival. It's a double CD featuring tracks from artists playing this year's festival and we are told it will be released on 28 June. Our contribution is called Foundering and features tune by S O'Neil, fabulous guitar from J Dutton production by L Hillier and lyrics and vocals from FJ Gibson and B Robertson on the choruses. Chorus lyrics are from the memorial to those who died in a shipwreck which you'll find on the headland at South West Rocks

Just out/in ~ This limited 7" maxi ep/mini album (45rpm+33rpm!) is a joint release by 555 Records of Flagstaff U.S. / Knock-Yr-Socks-Off Records of Australia / Jellyfant Records of Germany a classy slab of vinyl wrapped in top notch cover art by David Nichols that contains 5 diverse and catchy tunes by five acts, Summer Cats, Cheap Red, Soft Paws, Tricia Yates Fanclub, and of course The Cannanes. You can order now from the label in your closest continent! free badges as well if you get in fast!


Published in February 2010 and Already Sold Out! (2 printings/pressings!) Issue 6 of The Lifted Brow is a hefty biannual journal containing, writings, drawings, manga and poetry + with this issue a 2 CD set of music! ~ list of contributors is way to long to mention here so go to the link if you're curious + if you are really fast you might just find a copy left in the bookshop of the National Gallery of Victoria


Released around Xmas this fantastic and essential compilation of the 4 eps released by Tokyo indie pop punks Citrus + a swag of rarities and live recordings + for some strange reason they've put the old Cannanes classic Frightening Thing (lovingly re-mastered from the vinyl) slap bang in the middle of the disc! out now on the Felicity label! of Japan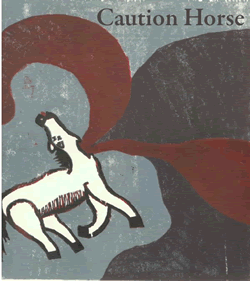 Also released around Xmas on Baltimore based
Caution Horse
is a magazine of short fiction from around the world which also comes with a great compilation CD containing some truly beautiful indie pop gems as well two recently recorded and previously unreleased Cannanes songs! Go to the cautionhorsemag myspace for more details


HERE'S THE BLURB
At long last, Caution Horse is finally here. Included in the magazine are stories by Tom Carson, Jiri Kajane, Stephen Dixon, Marcia Golub, Lauren Grodstein, Matthew Olshan, and Geoff Leonard. Also included is a music compilation featuring the following artists: Snowbirds, Minisnap, The Cannanes, Strawberry Story, My Dad Is Dead, The Art Department, Les Poissons Solubles, Bell and Cooper, and Lampduck. Each CD-R features handmade disc and sleeve design/artwork. No two copies are the same!
If you are interested in ordering a copy, please send a check for US $7.99 plus shipping and handling (free shipping within Maryland) to: Erik Oster 1317 Appleby Ave. Baltimore, MD 21209, U.S.A.
IN THE STUDIO :
It seems a curse to even think about forthcoming releases these days let alone talk about them or commit to print but here are a few details on just two (of the many) projects we've been working on recently: expect results soon! As well as these projects we are also currently working on another unfinished album and a heap of other material which we hope will see the light of day sometime this century!
ALBUM: Working Title: A Love Affair With Nature II ~ an album begun with the original concept being to follow up our 1989 album A Love Affair With Nature with a similar approach to the songwriting and recording process as we did back in the day ~ Recorded entirely in Bendigo Australia, under the genius guidance of producer Lance Hillier things are coming along very nicely with only a few overdubs to still be done. We think it's safe to say it should be released by Christmas
ALBUM: Working Title: The Cannanes Meet Explosion Robinson II ~ (Carpe Diem) a superb follow up to The Trouble seemed so far away album, recording began in at the Explosion Robinson Studio Complex in 2008 while we were in New York, since then overdubs have been recorded at the Butternutts facility in Bendigo and again we take the Great Leap of Faith and are expecting to have this album also finished by Christmas